Self-pubished book reviews…or lack thereof
The brave new world of ebooks has brought with it a tsunami of new authors who self-publish their own work instead of using traditional publishers.  Much of it, in my opinion, is spam or junk.  And getting a self-published book to stand out from the digital slush pile that is the Kindle and Nook ebook stores is a Herculean feat indeed.  Readers are not accustomed to using expert level search skills to find little-known books they'll enjoy, and for every search that goes awry, readers get frustrated.
I've been thinking about this dilemma from a school library perspective lately.  For all of us librarians who lend ereaders, ebooks, or even old-fashioned paper books, there are very few sources for reviews of self-published works.  Even with our sophisticated information literacy skills, separating the quality ebooks our students might like from the junk is exceedingly difficult.  And it's not like we have gobs of time to devote to this task.  School Library Journal and other professional journals only review traditionally published books along with apps.  Some blogs, however, promote and review free and discounted ebooks, many of which are self-published.
These websites review and feature free or bargain books:
Pixel of Ink (or POI as it's affectionately called online)
Ereader News Today (aka ENT)
and my new favorite: No Twiddle Twaddle which features free children's ebooks, quality or not.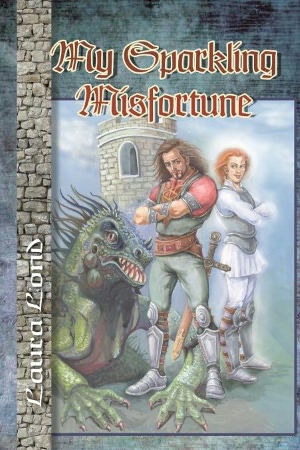 Also, there are MANY awards expressly for self-published authors, which I suspect has more to do with making money than recognizing high-quality books, but these contests do serve as a de facto review service.
For instance, I recently discovered "My Sparking Misfortune" by Laura Lond through Pixel of Ink and found that it had won the Reader Views Literary Award in the Young Readers category.  After reading other reviews from GoodReads and Barnes and Noble, I purchased it for all of my Nooks (it was free as the first in a series).  If I didn't subscribe to POI, however, I never would have known this book existed.
My hope is that SLJ or other professional library journals would start a self-published books feature, if not it's own section of reviews, to highlight some of the quality works out there.  Publishing in a professional journal would give credibility to the idea that our profession actually believes what it says about equalizing opportunities for all, and it would help the self-publishing machine gain some credibility to those that still think ALL self-published books are drivel.