I've been attending a 3-day assessment seminar series by Jay McTighe, and Tuesday of this week was Day 2.  Though the information shared isn't anything different from what I learned 10 years ago in my undergraduate Instructional Design class, a large part of Tuesday's session was spent in work sessions applying what we were discussing and creating actual assessments.  More professional development should be like that!
Participants were asked to bring an assessment to refine, or a lesson that needed a new assessment.  I brought my book review center with the idea that I wanted to make a rubric for student book reviews on Destiny Quest.  My only requirement right now is for student to write at least 3 complete sentences.  Last year, however, I found that the review quality was…well, inconsistent, and occasionally they were so poorly written that I couldn't justify publishing them.
With that in mind, I made a student self-assessment and peer assessment rubric for students to use before submitting a review for moderation and my approval.  I'm starting the Book Review Center next week, so I'll give it a try, and on Day 3 of the assessment seminar in March, I'll revisit how it's going.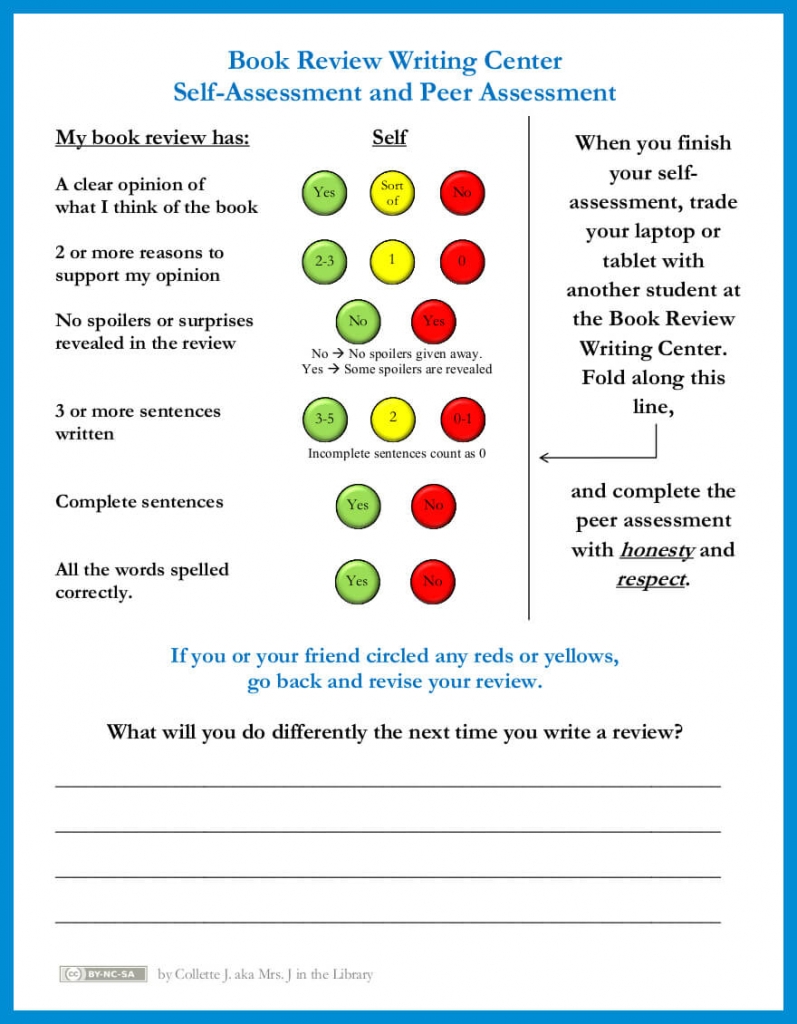 If you'd like to try it out too, download the rubric by clicking on the picture to the left.
To use the rubric, students fill out the self-assessment for their review, then they fold along the line to cover their answers and give it to another student at the Book Review Center.  The students can trade devices to assess each other's review, and then hopefully use that information to revise their review and do a final check before submitting it.