After my last blog post about simplifying Dewey, a reader asked if I would share my Dewey nonfiction signs. I finally finished making the signs for Dewey 100's (hundreds), and by signing up for my email list below you can download a FREE sample of the nonfiction signs in a PDF file.
Disclaimer: This post contains affiliate links, which means if you purchase an item after clicking the link, I will receive a small commission. See Disclosures & Disclaimers for more information.
I created these signs to stick on the tall, narrow side of sturdy, plastic magazine file boxes. I inherited a LOT of them from the previous librarian, so I re-purposed them as shelf signs. If you don't have any magazine file boxes, or book file cases, you can buy them from Demco, The Library Store, and even cardboard ones from Amazon. The magazine boxes sit on the book shelves right next to the corresponding section of books.
Easy and useful!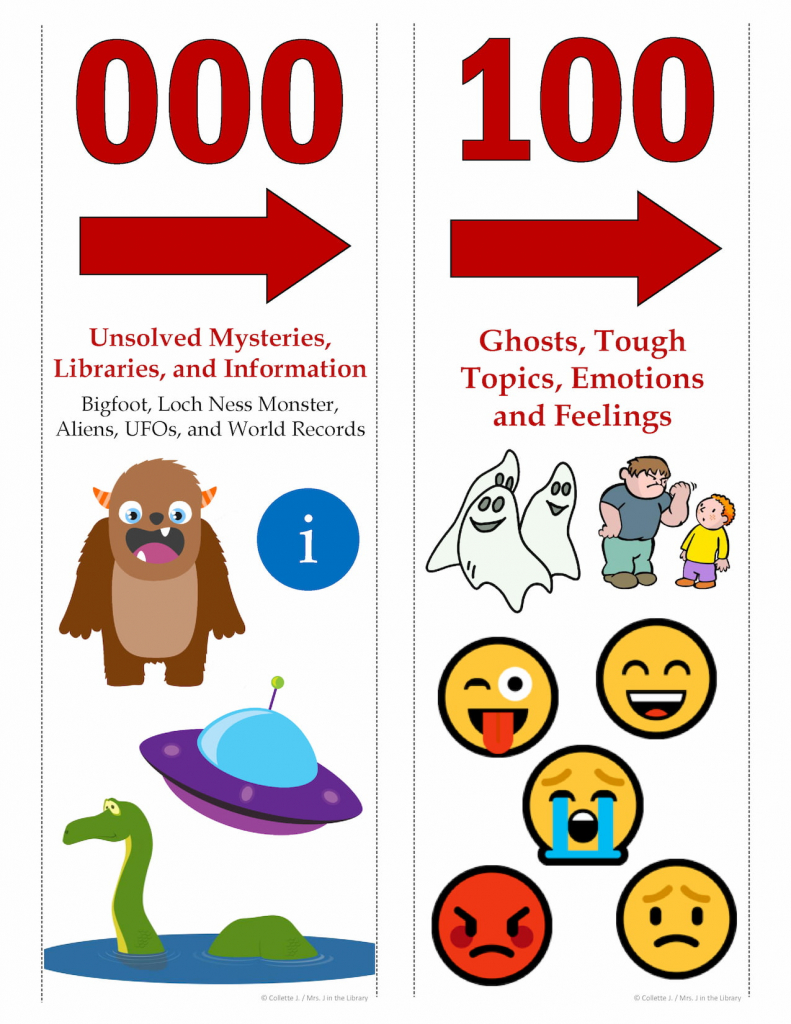 Update: July 2019 – I'm still using these same signs in my library with Whole Number Dewey call numbers. Check out my updated post HERE!
Sign up for my email newsletter and get a FREE sample of the nonfiction signs in the photo.