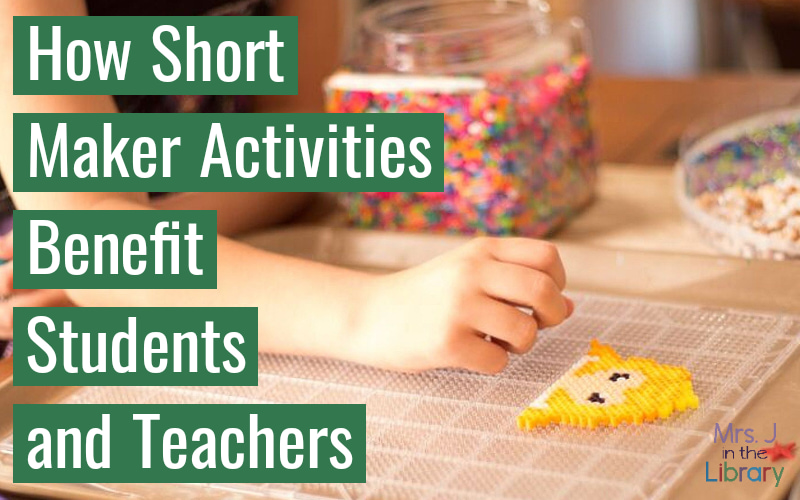 This blog post is sponsored by Demco.com. Enter their Maker Task Cards Giveaway by April 30th, 2020 to win your choice of one (1) set of Maker Task Cards. Though the giveaway has ended, you can still download a sample of the Maker Task Cards for free!
Last month, I wrote a post for the Demco Ideas & Inspirations blog about 6 Ways Short Maker Activities Benefit Students and Teachers. In the post, I talk about how even when time is limited, adding maker activities to your library class time or library center choices has real benefits for students.
As part of the same project, I collaborated with the awesome and inspiring Sarah DeMaria to create Maker Task Cards, which are now available at Demco.com. Demco is giving away a Maker Task Cards set of your choice, AND you can even download a free sample to check them out!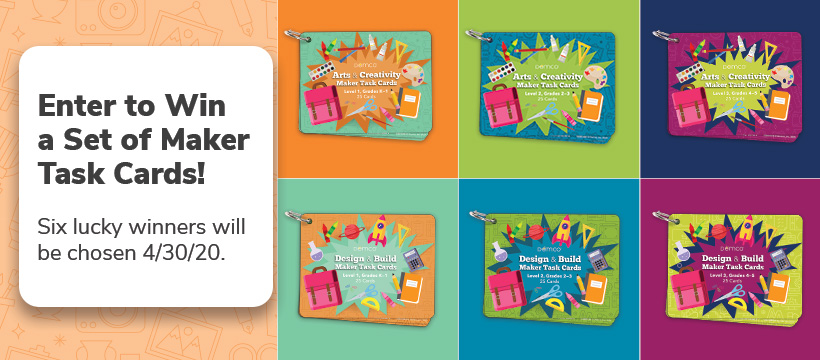 Designing a maker activity that fits into a "fixed" library schedule is challenging, and these cards are designed to be used in any kind of library class. Most of the activities can be done in 15-20 minutes, either independently or with some guided practice.
And if you'd like to find out more about the Maker Task Cards, check out the links below!