It's chilly outside ​in the Northeast, but spring is just around the corner, and that means it's time to bring some nature literacy and animal life cycle research to our school's library centers!
Every year, I look forward to introducing the ladybug terrarium center to curious students​ who may have limited experience with actual live animals. Showing students how to observe and research ladybugs through their life cycle ​fulfills two ​goals I'm passionate about:
Introducing students to nature's wonders, e.g. metamorphosis, and
Teaching research and information fluency skills through inquiry.
My students are entranced by the ladybug larvae, and immediately start ​asking questions like "How come they aren't red?"​ and "​​Why don't they look like ladybugs?" With a little encouragement, they ​turn those questions into a highly engaging inquiry-based research process!
Here's how it works:
Disclaimer: This post contains affiliate links, which means if you purchase an item after clicking the link, I will receive a small commission. See Disclosures & Disclaimers for more information.
The Ladybug Research Center in action: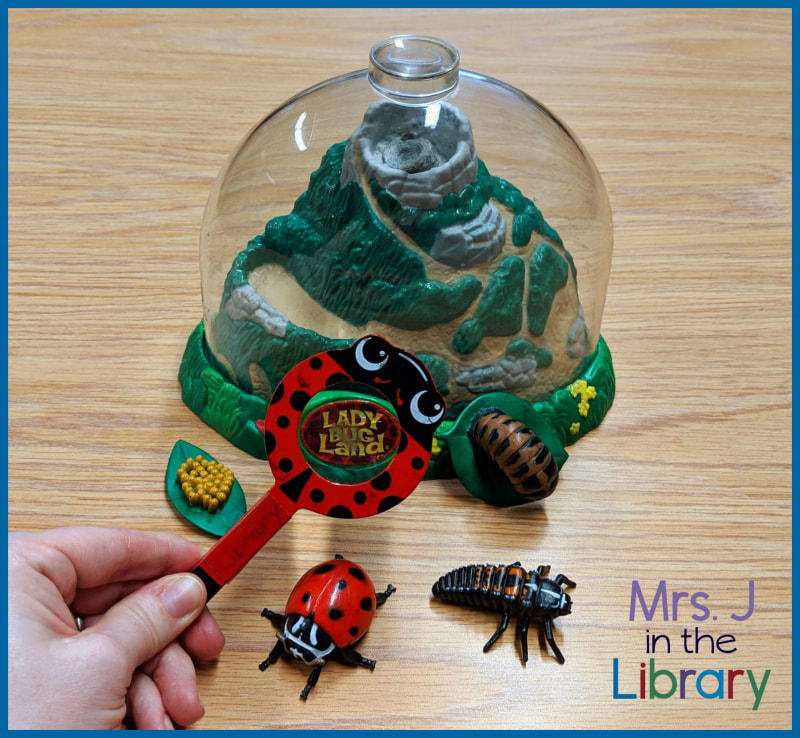 Students observe the ladybugs in a sealed terrarium. Students take notes about their observations, and think of at least 2 questions that they are curious about.
Then, students use library resources (both print and digital) to find the answer to their questions, and cite their sources. Citation requirements vary by grade level, but by 5th grade, ​1 or 2 complete citations in MLA format is appropriate.
Center ​Prep Tip: After I put the ladybugs in the terrarium, I put clear ​tape all around the edges and on the bottom to make sure there are no escapees. ​:)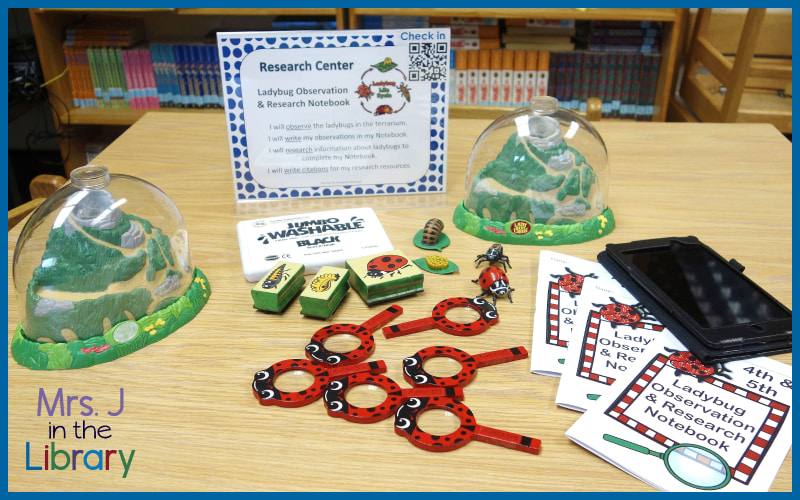 Students hand in their Ladybug Research Notebook to the teacher-librarian or classroom teacher for grading or just for feedback.
Each research question could be worth 3 – 5 points: 1 point for the correct answer, 1 point for each resource (citation or just title, author, and/or web address), and 1 point for proving a resource's reliability and trustworthiness.
During the library class, all you need to do is walk around the room to monitor student behavior and help students who have questions about the assignment. That's probably no different than any other library class though. By staying mentally engaged ​throughout the class period, you can provide individualized support to students as they need it, and make accommodations for students with special needs on the fly.
More Helpful Resources
Optional: Library Centers Menu
Library Centers Management Tracking ​Booklets / Menus and Learning Badge Stickers – printable booklet for each student OR
​Library Centers ​DIGITAL Menu / Tracker with Learning Badges – a digital way ​to track ​students' progress through a center assignment and/or keep students accountable for their center choices using Google Classroom or Google Drive.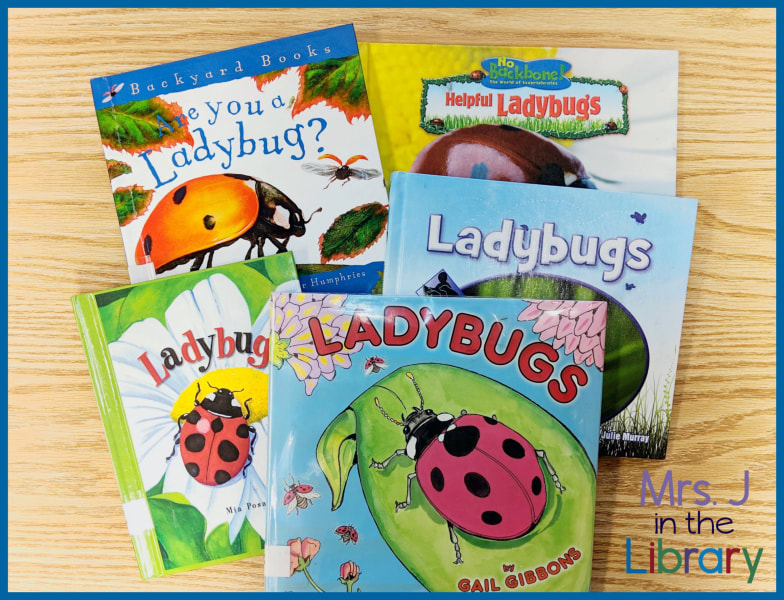 More Featured Librarians in this blog hop: